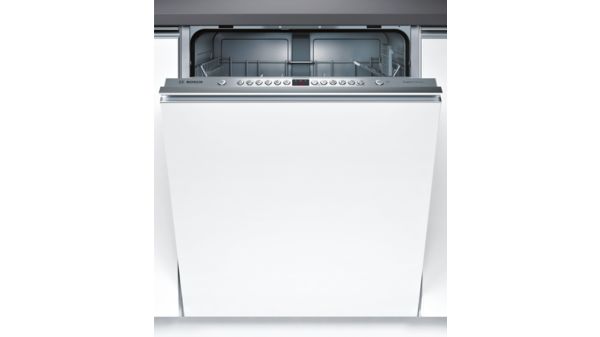 Built-in dishwasher
SMV46NX01B
Built-in dishwasher,13 place setting, A++, steel, super silent
SuperSilence: remarkably quiet at 44 dB.
Glass 40°C: protective program for gently cleaning and drying glasses.
VarioFlex-baskets and VarioDrawer: enhanced re-adjusting options with more space on all levels.
InfoLight: a red infolight on the floor indicates whether the dishwasher is switched on or off.
AquaStop: 100% lifetime warranty for water damages guaranteed.